We offer a variety of reading incentive programs at Tompkins HS.
Read It Forward – RIF is a program and encourages students to read a chosen book and then pass it on. At the beginning of the program, books are hidden throughout the school. Students are encouraged to find a book, read it, sign their name in the book, and then pass the book to a friend to read. After they finish reading the book, students come to the library to add their name to the RIF wall. The program ends with some kind of culminating activity such as a book club or an author visit.
Book Clubs – Book clubs are another way to connect students with great literature. This year books will be chosen individually by the students to share with their peers during book club gatherings. This will allow students to read and share books that are interesting to them. The Book Club meets the 1st Friday of the month in the library during all lunches.
Author Visits – We strive to have at least one author visit every school year. Author visits enrich student learning and help foster a love of reading.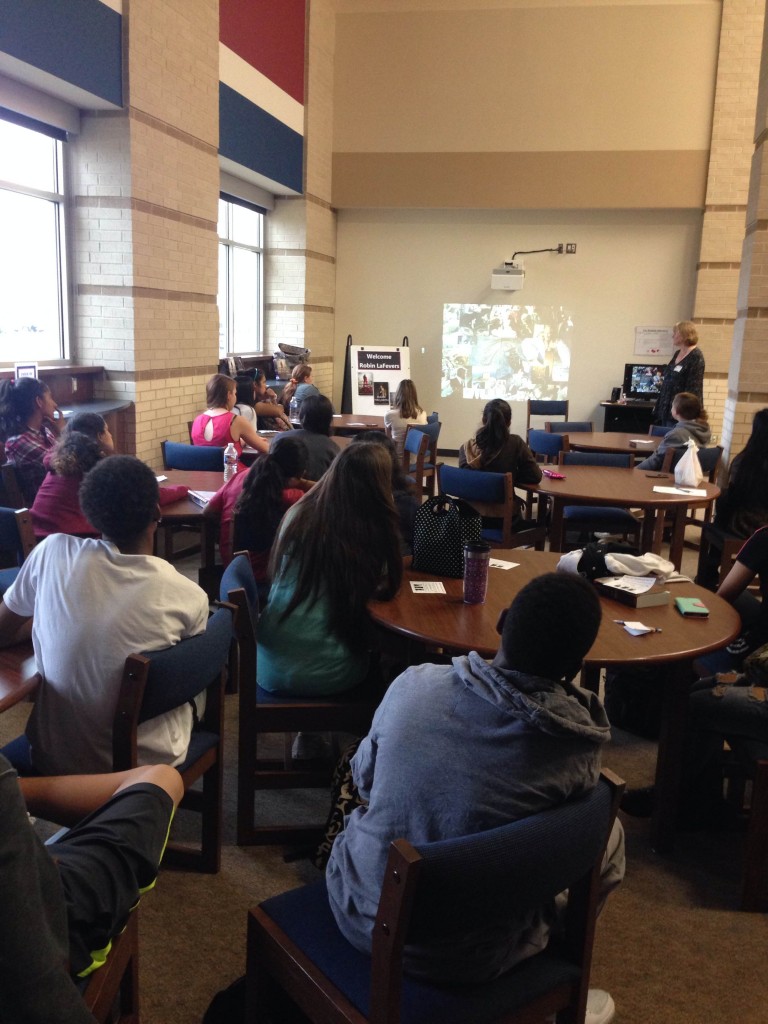 Battle of the Books – Who needs basketball when you can read books?! This event takes place during March Madness season and encourages students to read popular YA books and vote for their favorites. We start with the Sweet 16 and announce the winner in early April.
Falcon Read-In – Celebrate reading with an evening of quiet reading, guest readers, book talks, refreshments, and door prizes! This is an event you don't want to miss! It normally takes place in January.