Monthly Archives:
April 2016
While you all were enjoying Spring Break 2.0 last week, I was busy attending the Texas Library Association conference in Houston. Luckily, the area was not flooded. I just had to hurdle a few puddles to get to the Convention Center. 🙂
I forgot to take a lot of pictures, but I did return with lots of great ideas on library programming and new books! You will find a lot of these new books in the Little Free Library in the 9th grade center! Also, stay tuned for some end of year book giveaways!
Here are some highlights from my conference: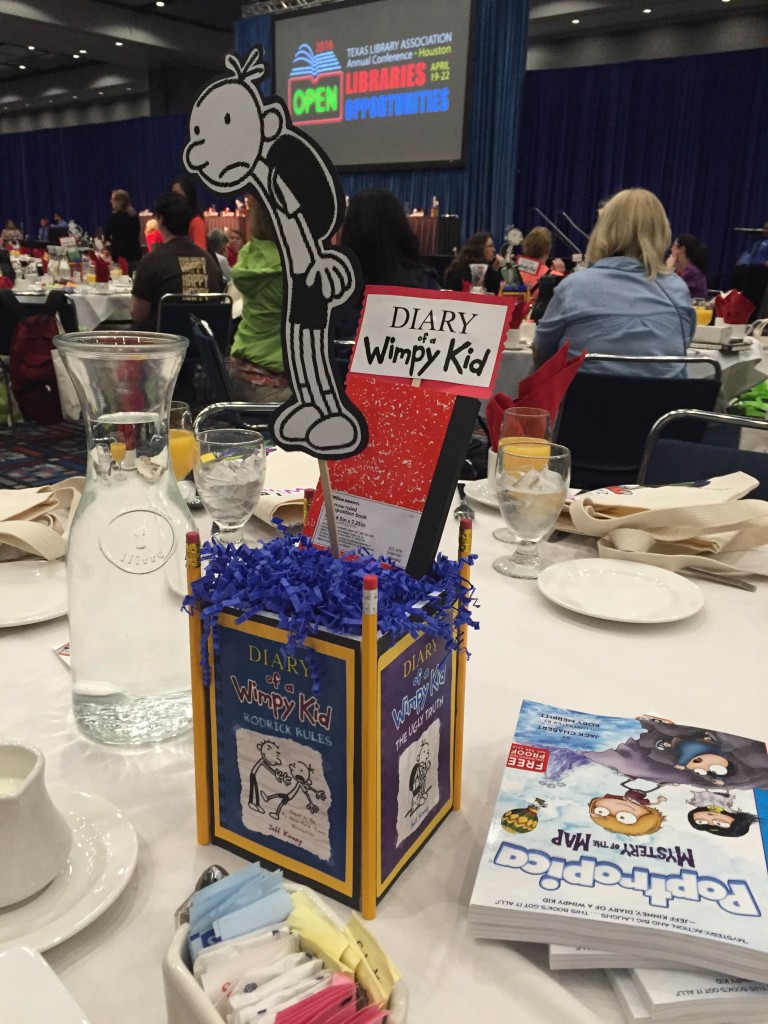 Beginning May 5th, you can download FREE audiobooks to keep you entertained and informed throughout the summer.
SYNC is a free summer audiobook program for teens. SYNC will give away two complete audiobook downloads a week – pairs of high interest titles, based on weekly themes. Sign up for email or text alerts and be first to know when new titles are available to download at www.audiobooksync.com.