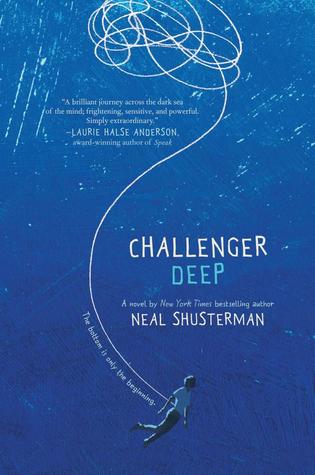 Caden Bosch is a normal teenage boy that finds himself slipping from reality and diving into the depths of the unknown. His struggle is heart wrenching, yet hopeful in the end.
It doesn't happen very often that I read a book that takes my breath away. This book literally left me breathless. Perhaps it's because of the passion I have for books that shed light on such a taboo subject as mental illness or maybe it's just that Neal Shusterman's writing style captivates me. Whatever the reason, CHALLENGER DEEP is a book that should be read and discussed in every library and every classroom. I truly believe that.
This book is eye opening and a must read for teens with family members or friends with similar experiences.