Each year I like to give my staff 12 days of holiday trivia/puzzles and give away fun prizes. It gets everyone in the holiday spirit and just adds a big smile to their faces.
Last year I attended a workshop by librarian, Shannon Miller, in which she did something similar but shared technology tools with her staff instead. I began to think about the impact that this could have on my staff and decided that I would combine my fun trivia/puzzles this year with great technology tools that teachers can use in their classrooms.
Each day I am highlighting one library/technology tool and sharing a fun holiday game. Teachers that participate will be in a drawing to win one of these handmade book ornaments. We are only on Day 2, but there is a lot of buzz in the air from staff members that they MUST have one of these ornaments!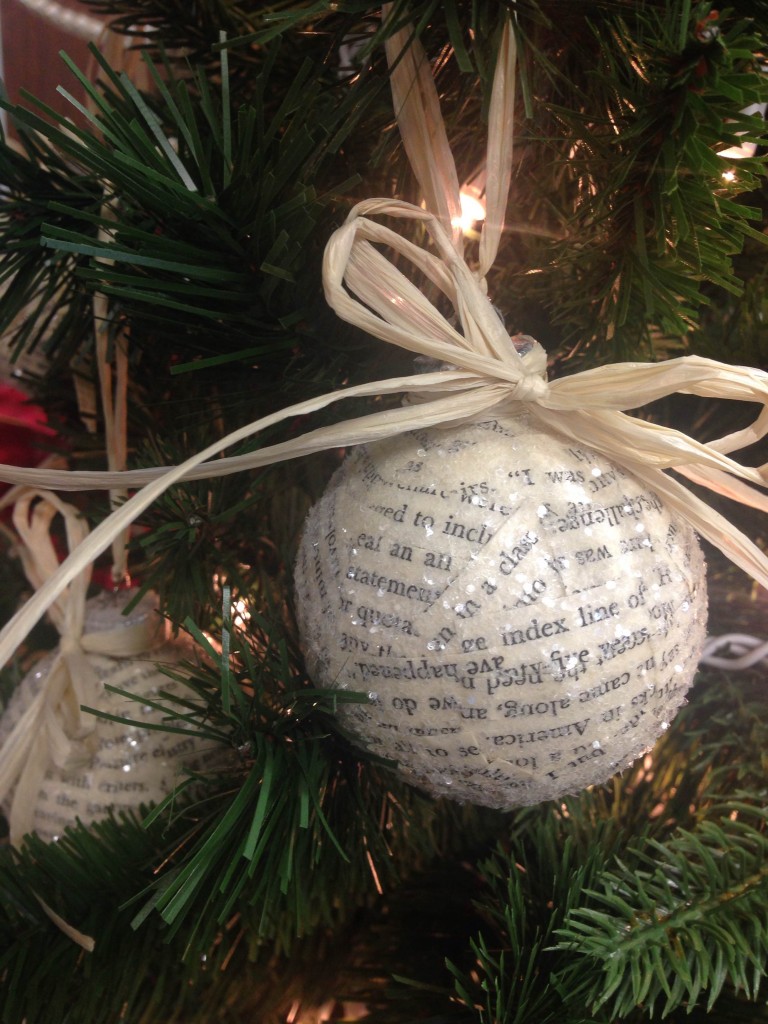 Want to join in the fun? Check out our "12 Days of Library and Technology Tools" smore!