I can't believe that author Robin LaFevers will be visiting this next Thursday, 11/6!! Luckily, I was able to score an advanced reading copy of her newest book, Mortal Heart, which will be released on 11/4. I'm so anxious to see how the this story ends!
Want to meet Robin LaFevers? Stop by the library and sign up to attend. Want to get a signed copy of her books? Click HERE for the order form.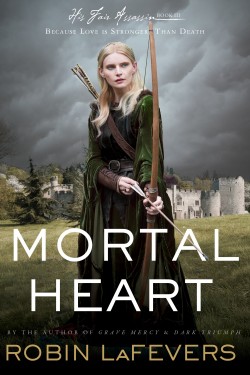 Mortal Heart by Robin LaFevers
Annith has watched her gifted sisters at the convent come and go, carrying out their dark dealings in the name of St. Mortain, patiently awaiting her own turn to serve Death. But her worst fears are realized when she discovers she is being groomed by the abbess as a Seeress, to be forever sequestered in the rock and stone womb of the convent. Feeling sorely betrayed, Annith decides to strike out on her own.
She has spent her whole life training to be an assassin. Just because the convent has changed its mind, doesn't mean she has.
Copyright © 2014 Follett School Solutions, Inc.
What are you reading this weekend? Post it to the blog.