The Pitch Dark Days tour, which featured YA authors Madeleine Roux, Rae Carson, Sherry Thomas, Michelle Gagnon, and Mindy McGinnis, stopped by the Blue Willow Bookshop on Friday, September 27th for a discussion/book signing.
Katy ISD's very own CRJH librarian, Erin Segreto, moderated the event. The crowd laughed along with the authors as they answered the interesting and intriguing questions composed by Erin.
Here is a pic of me and author, Madeleine Roux. Her new book, Asylum, sounds so creepy. I can't wait to read it!
Another book I'm excited to start reading is Not a Drop to Drink by Mindy McGinnis. Not only is Mindy an author, but she is also a librarian! Give it up for rock star librarians!!
There is nothing better than meeting 5 awesome authors than meeting 5 awesome authors with your librarian peeps (aka Erin Segreto & Kim Warwick)!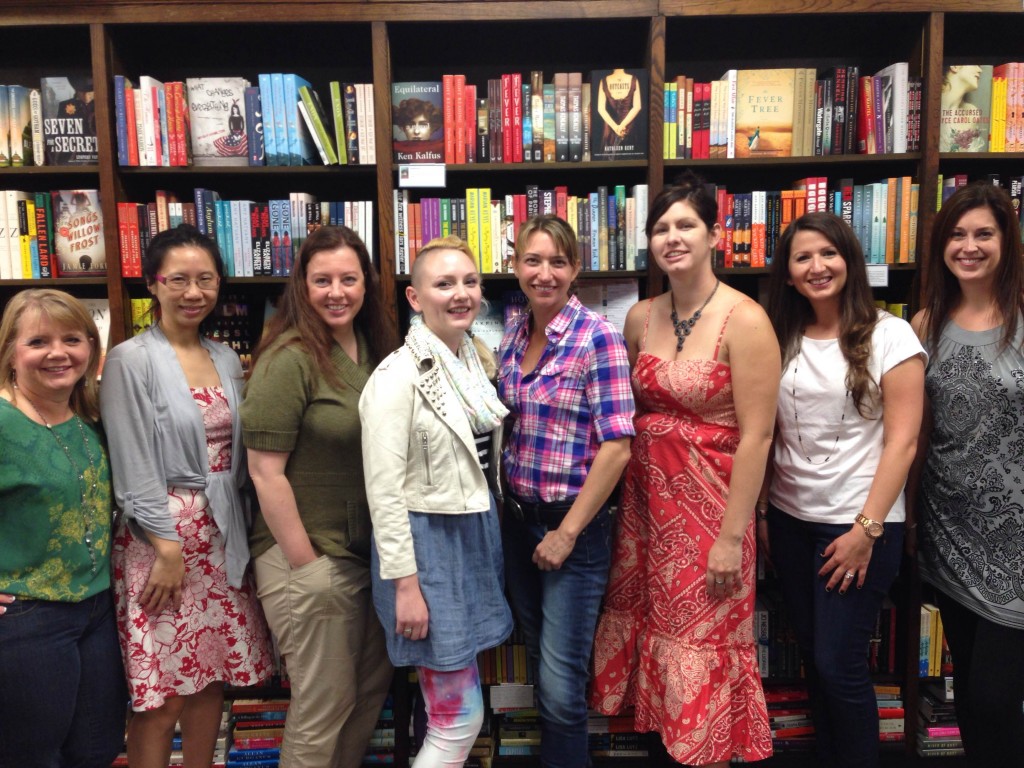 Although I didn't purchase all their books during the visit, I have ordered them all for the library! Be on the lookout for these new and exciting books!